Alerts and Permissions
Alerts are triggered in response to any failure during data ingestion from source or custom sources. Panoply.io also creates alerts with Amazon S3 and Redshift services. Moreover, you can configure custom alerts based on queries created through the workbench.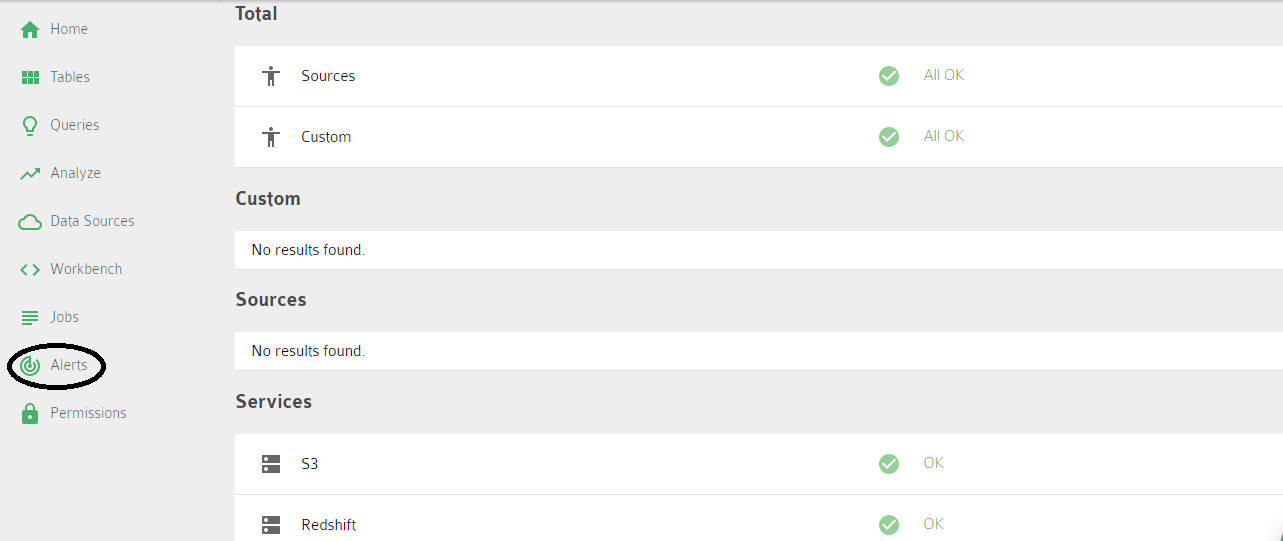 To invite users to join your data warehouse, select Permissions from the navigation pane, then click Add User.