Import Data
After logging in, you are ready to import your data from your data sources.
On the Panoply console, select Data Sources from the navigation pane on the left side of the screen.


2. As per your requirements, select the data sources from the list. Based on your selections, enter the relevant credentials, for example, URL/IP address/API details, username and, password. You can also define the following properties:
Destination table name, i.e., the name of the target table where you want to save the data.
Primary key for the destination table for de-duplication with a pattern.
List of attributes to exclude from the collection process.
List of JSON attributes to parse as objects.
We invite you to try our service using this data sample - it is in a CSV format and you can follow the steps above to upload it to your newly Panoply account.
Click Collect to begin the data collection process. After the credentials are authenticated, your data is uploaded and modelled.
4.To view the collected data, click Tables in the navigation pane.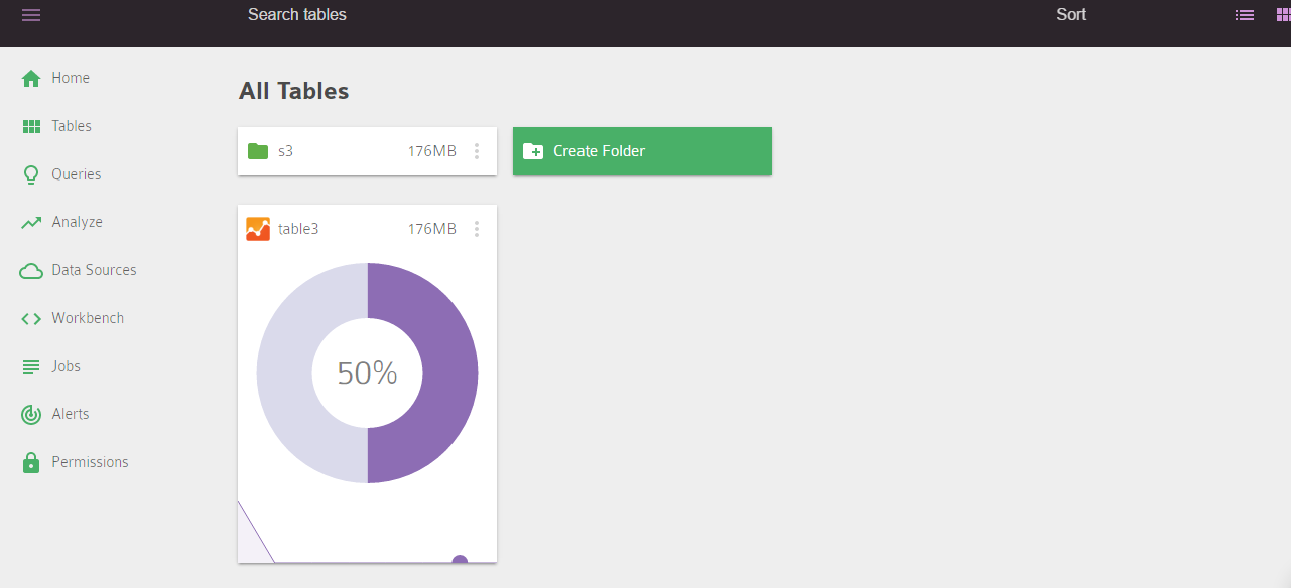 In addition to sorting your tables by name, size, and rows, you can view tables in list or thumbnails view. You can also create folders to categorize tables as suits your needs. Now you can begin analyzing your data (see Section 3.)
If the attempt to collect data fails, verify that you have provided the correct credentials and entered your destination table name correctly. By default, Panoply.io retries to connect to the data source three times at 1-hour intervals following a failed attempt.